Light pink shapes single large 28" fabric gift wrap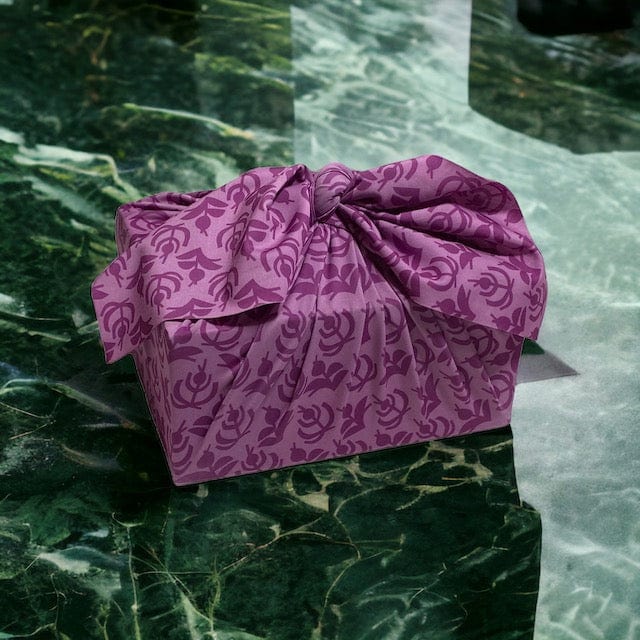 Light pink shapes single large 28" fabric gift wrap
Regular price
$2000
$20.00
Single, large 28" reversible wrap in pink and purple.

Save valuable time and delight your friends and loved ones with reusable gift wrap on soft, stretchy fabric derived from recycled plastic. Shiki Wrap is simply tied around the gift - no need to hunt down the scissors or tape - and the gift is wrapped in a fraction of the time it takes to wrap with paper. Inspired by the Japanese tradition of furoshiki,

Shiki Wrap stretches so that it works even for odd-shaped gifts. Wraps can be given as a gift within a gift (instruction cards for the recipient are included), or taken back and swapped with close family and friends. In addition to reusing as gift wrap, Shiki Wrap can also be reused as a headwrap, a scarf or transformed into a stylish tote bag.

Wraps are durable, reversible and machine washable for reuse again and again, reducing paper waste and recycling more plastic for a circular economy.

Made in the USA.

Large 28" wrap works best with coffee table books and standard clothing boxes. 


Satisfaction Guarantee

Your satisfaction matters to us. If for any reason your purchase does not meet expectations, return it to us within 30 days for a full refund.
1% for the Planet

Shiki Wrap is a 1% for the Planet member. Your purchase supports contributions to vetted environmental partners across the 1% for the Planet network.